Honda City Type Z '97-02 KTR SPORT SPRING
Description
KTR SPORT SPRING WITH PST- PROGRESSIVE SPRING TECHNOLOGY HIGH TENSILE CHROME SPRING STEEL LOWERED FROM 30-35MM COLD FOAMING TOP-PERFORMANCE HANDLING… read more
SPECIAL DEAL
Description
KTR SPORT SPRING WITH PST- PROGRESSIVE SPRING TECHNOLOGY
HIGH TENSILE CHROME SPRING STEEL
LOWERED FROM 30-35MM
COLD FOAMING
TOP-PERFORMANCE HANDLING CONTROLAND BALANCE
BETTER HANDLING & COMFORT
SUPERB RIDE QUALITY
AGGRESSIVE LOOK
KTR Performance Sport Spring is the perfect answer for most frequently-driven street cars today. It is our best sport spring system that dramatically improves both a vehicle's driven performance and appearance of your ride.
KTR Performance Sport Spring is designed and tested by our suspension engineers and performance driving by professionals to ensure that you will experience superb ride quality.
Our Sport Spring designed to deliver aggressive good looks and high performance handling, without ever compromising safety. Our legendary designed sport spring provides the ultimate balance to take your passion for driving to a whole new level.
KTR Performance Sport Spring with Progressive Spring Tech designed have varying rates that increase alongside load and are made up of unevenly spaced coils. Our High Tensile Chrome Spring Steel with dynamic rates make them ideal for the street where rough surfaces are more common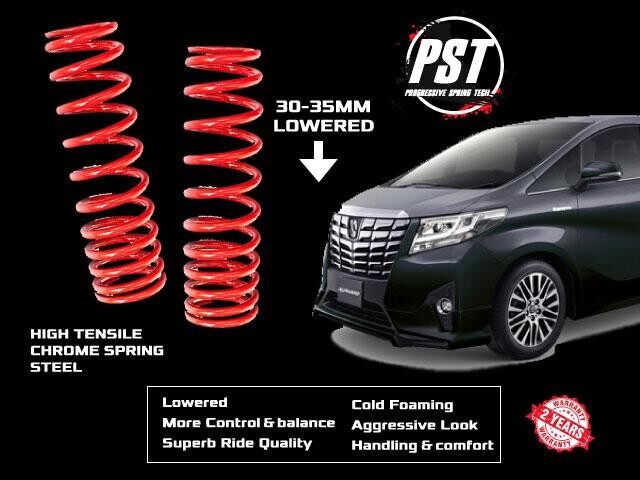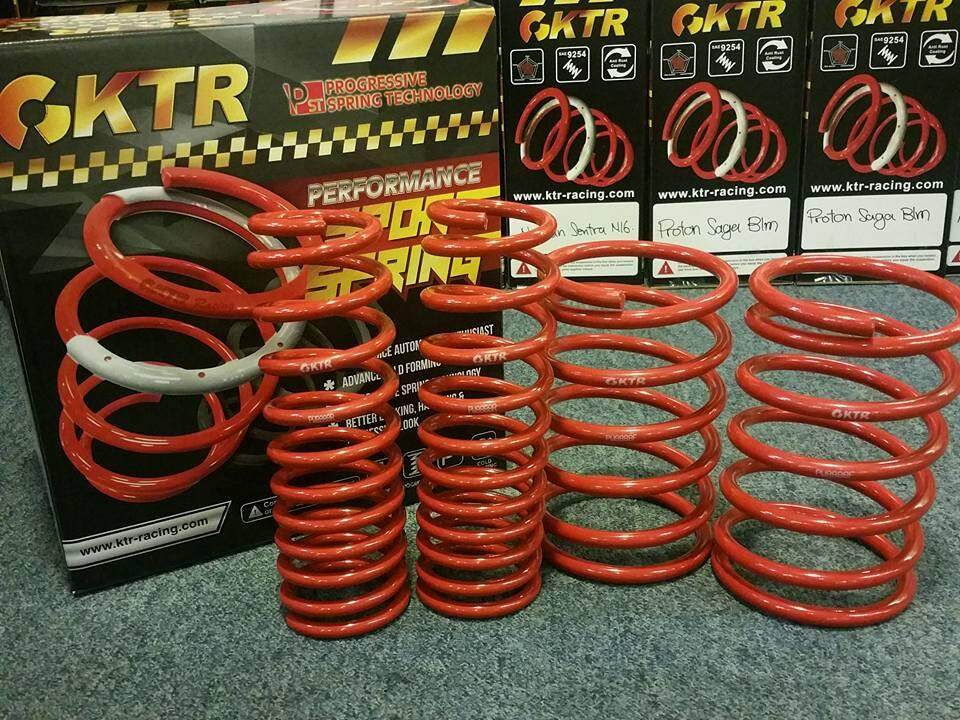 NOTE TO CUSTOMER:
Instruction are not included, professional installation is recommended.

Refer to our store for more parts which you may want to buy.

Feel free to contact us for details or anything you needs.
Additional information
Weight

8 kg

Dimensions

17 × 38 × 34 cm

Make
Reviews (0)
There are no reviews yet.
Related Products